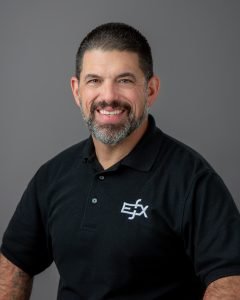 Michael Bistany

Owner & Personal Trainer
Michael has been training clients and athletes since 2007. Being a Personal Trainer and a strength coach, Michael understands the differences between athletes and the general population. He has also competed in powerlifting competitions as well as the StrongFirst Tactical Strength Challenge several times. Michael also plays and coaches Ice hockey and formerly baseball as well, so he understands the special needs of an athlete. He had the privilege of training the pro hockey team the Manchester Monarchs.
He also specializes in training clients with Parkinson's disease.
"My mission is to help anybody and everybody whether their goal is to get out of pain, lose fat, gain muscle or get faster at their sport!"
Certifications:
Certified Functional Strength Coach (CFSC)
Certified Speed and Agility Coach (CSAC)
Certified Weightlifting Performance Coach (CWPC)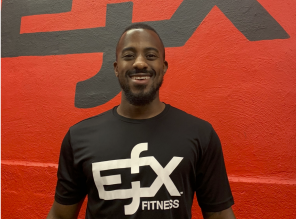 Stephan Roberts

Moving from Florida in 2007 to play collegiate basketball for NHTI, and later Plymouth State University, Stephan understands what it takes on and off the court to perform at a high level and what it takes to maintain a healthy mind and body. He graduated from the American Academy of Personal Training in Boston, MA in 2018 and is constantly pursuing further education to bring the latest and up-to-date training techniques and information to his clients to ensure they reach their individual goals in a safe and effective manner.
No matter what your level of fitness, couch potato to active competitor, Stephan will meet you where you are and help get you where you need to be.
"Strong mind, strong body, strong spirit. My goal is to help people be the best version of themselves and push beyond their limits to reach greatness."
Certifications:
National Academy of Sports Medicine (NASM)
American Council on Exercise (ACE) with a specialization in Youth Fitness

Alicia Dionne

As a competitive swimmer and multisport athlete in High School Alicia has always had a passion for athletics. The gym was where Alicia spent most of her time learning from friends who were Body Builders, Trainers and Figure Competitors. This passion led to a Bachelor's in Nutritional Science and later a Certification in Sports Nutrition. After training for the Boston Marathon Alicia decided to take her passion for training and nutrition more seriously. She has run 4 marathons and countless other races and coached Cheerleading, Basketball, Soccer and is currently the Varsity Tennis Coach at Merrimack High School. She received her Certification of Personal Trainer and is currently working on her Master Trainer certification focusing on youth training, strength and conditioning and group training.
"I truly believe the best project you will ever work on is yourself. Fitness is not about being better than anyone else it's about being better than you used to be."
Certifications:
Certified Sports Nutritionist (ISSA
Certified Personal Trainer (ISSA)
Rom 5:4
TESTIMONIALS
---
"Great Trainer to Work With"
I really enjoy working with Mike, he takes the time to know his clients. The workouts are designed with each individual in mind. Kettlebell workouts are great, he challenges you all the way while making sure you have proper form and technique during the whole set. Mike guides you through each and every move. He will keep you motivated to do your best! It is amazing that you can feel the difference within yourself so quickly! I always look forward to my next session.
By Beth Crossley / Pelham, NH